Artiphon teamed up with two-time Grammy Award-winning artist, Kimbra, to bring you her single "replay!" as a playable experience on Orba 2. Remix, rediscover, and reimagine the sounds of some of your favorite artists by loading their original stems directly onto Orba 2 and playing them. In this video, Artiphon's Head of Musical Experience, Chucky Kim, sits down to chat with Kimbra about what inspires her, her creative process, and her thoughts on having her song widely available in this brand-new interactive format.
You can now create your own versions of studio recordings using stem-based loops on Orba 2! Check out new releases from Kimbra, Annie Shred, and more.
Watch the video: Artiphon's Head of Music Experience, Chucky Kim, and two-time Grammy Award-winner Kimbra at Newlab in Brooklyn, NY.
When we first started designing Orba 2, we knew the ability to play samples would open a world of opportunities to collaborate with others. We've already released a handful of these experiences for users to experiment with: Taetro, your favorite audio production YouTube educator, gave us "Drift Away." Tom Thum, the award-winning TEDx beatboxer from Downunder, gave us "Plosive Device," – a set of presets made entirely from his beatboxing.
But the new stem experience we're launching today in collaboration with Kimbra is entirely different. Load Kimbra's new Orba 2 stem Song "replay!" and you'll discover a world of automatic drum patterns, chord voicings that have never been heard on Orba, and snippets of her vocal melody mapped over Orba 2's lead mode.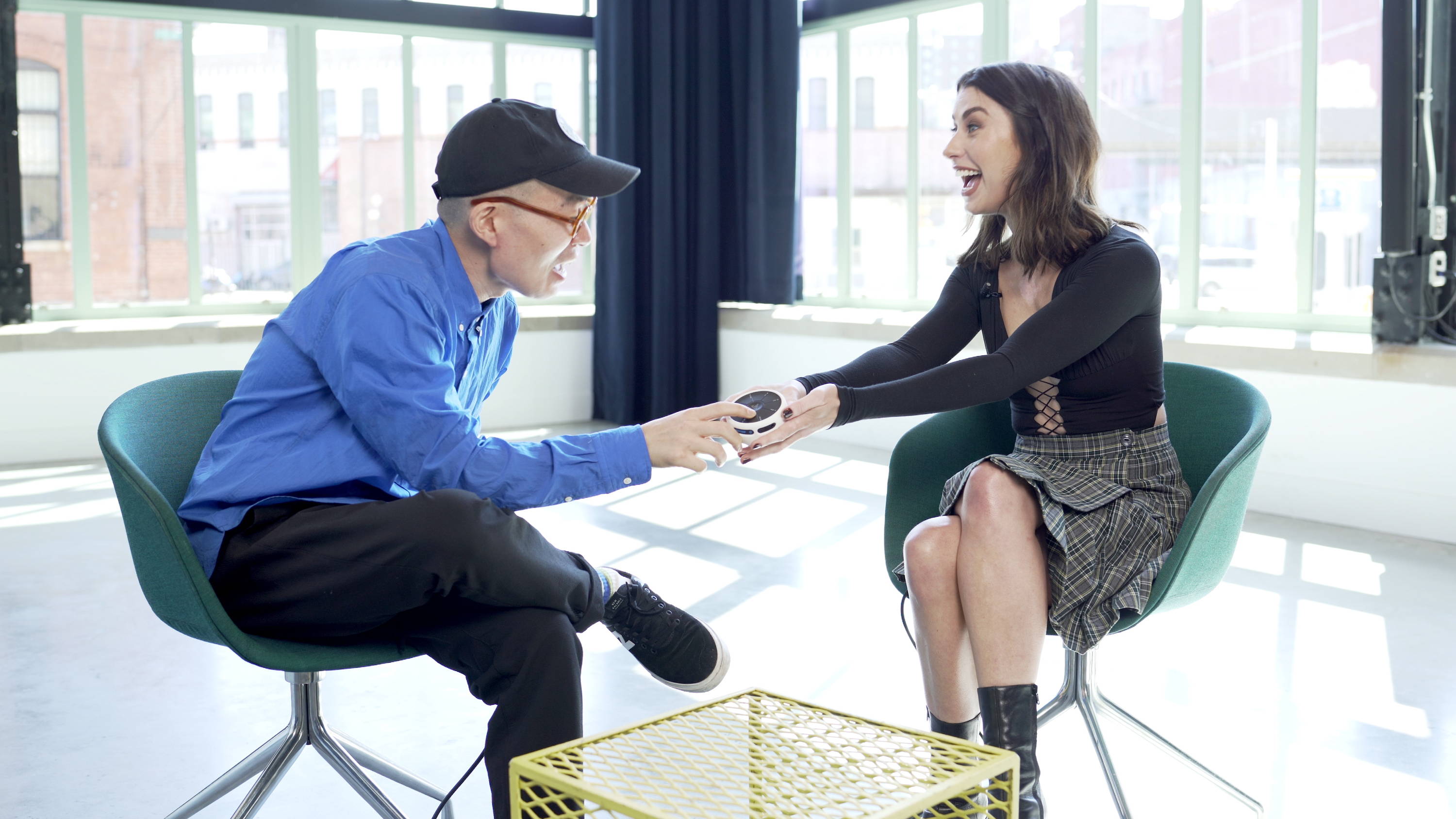 We started working with Kimbra one year ago when she used Orba for several writing sessions while traveling abroad. It seemed like a good match from day one: Kimbra is a lifetime looper. And sampling has been a part of her musical style since her first breakout hit, "Somebody That I Used To Know," with Gotye. Her use of new musical technologies and highly improvisational musical stylings felt like the perfect combination.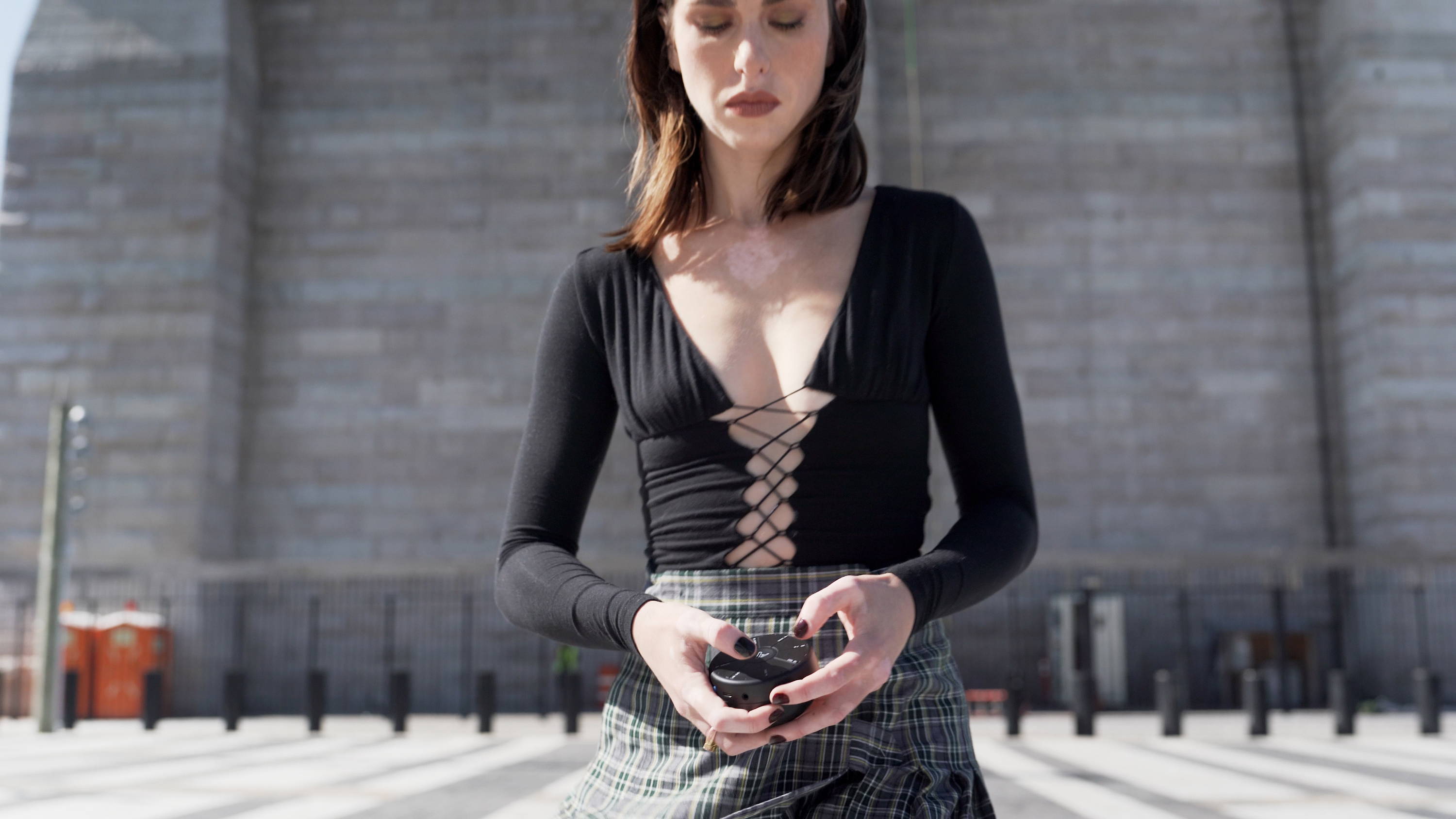 Not only that, but her thoughts towards empowering others to make music align with those of Artiphon. She told us about her new Orba 2 song: "I think this is a way I can live out some of my deeper values – of not just being a performer and entertainer – but the craft of songwriting and production." And so when I first heard "replay!" I knew it would be the perfect song to deconstruct and turn into a stem Song on Orba 2. The song's title wasn't lost on us either, a perfect title for a song that users will find endless replayability in.
"I think this is a way I can live out some of my deeper values – of not just being a performer and entertainer – but the craft of songwriting and production."
To fully appreciate this new experience on Orba 2, it helps to know a bit about stems. Stems are the isolated audio tracks that make up a fully-produced song, such as the just the drums or just the vocals. Often, but not always, stems include effects – the vocal processing, for instance – that make a song sound the way it does.
Thanks to Orba 2's new sample playback engine (one of the most valuable upgrades from Orba 1 to Orba 2), we can now put stems on Orba and play them back just like any other sample. With the press of a finger, you'll be able to trigger different parts of a song simply by pressing and holding pads. This experience becomes especially interactive when paired with built-in gestures such as Tilt and Bump, which add effects and translate the movements from your fingers and hands directly into sound. The result is a first-of-its-kind Orba experience. One where users can rebuild and remix their own version of popular music. In this case, it's an exceptionally cool song from one of our favorite artists.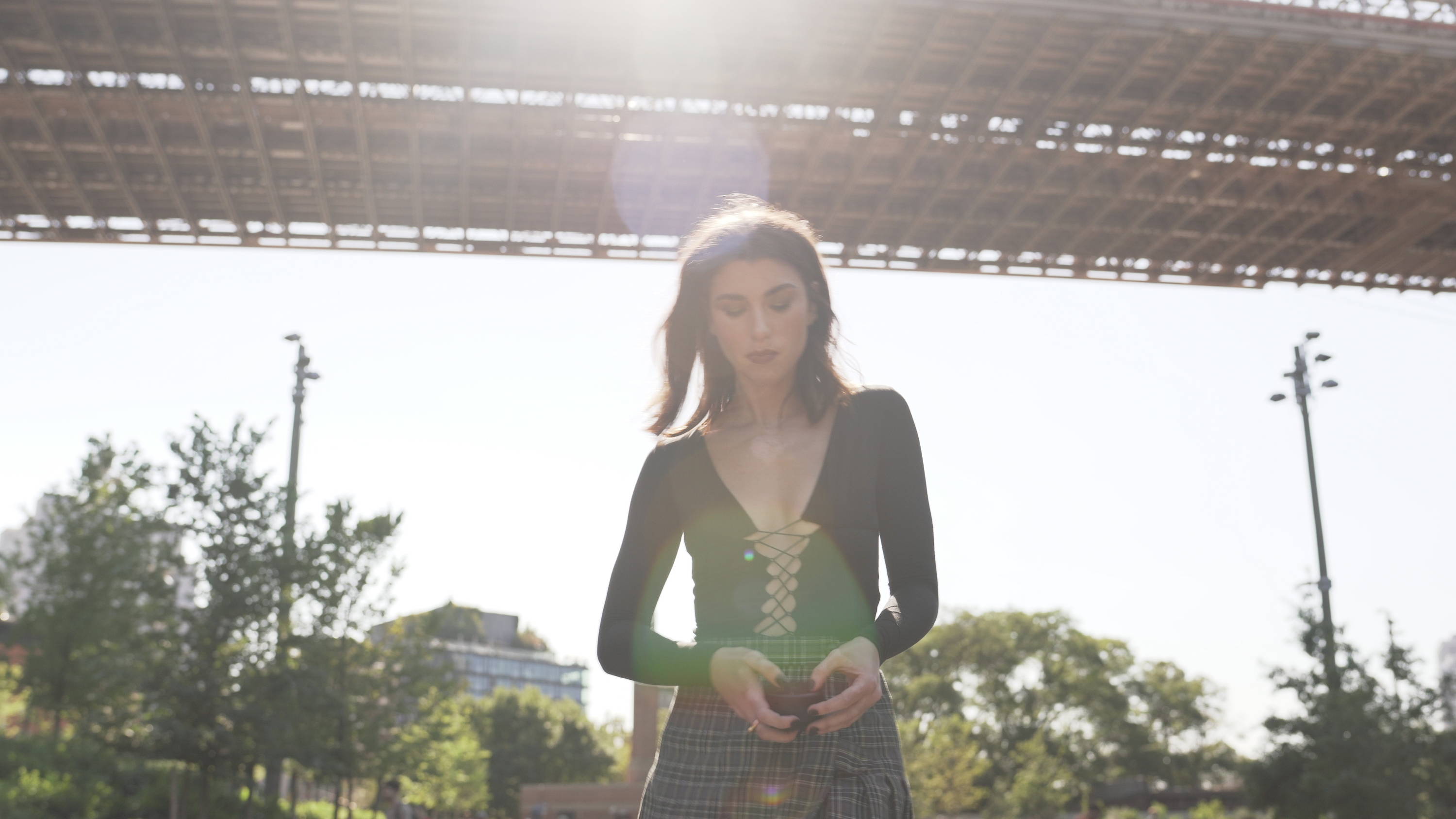 I hope that this Kimbra and Artiphon partnership represents a whole new way for fans to interact with artists' music. And a whole new way for artists to provide an interactive listening + playing experience for their fans.
There are a few additional stem Songs you can play in the app, including "Eyes on Me" by TikTok-famous guitarist Annie Shred, and a few others from the in-house Artiphon sound design team, including "Sails."
Due to the high quality of these stems, a USB connection is required to load them onto Orba 2. Once loaded, you can play them without a USB connection wherever you are (This should be way faster with the new app update 😎). 
Get the app update on the downloads page.